My Team
We Are Here To Help
I take customer service very seriously. So does my staff. Together, we are committed to providing exceptional customer service to all of our clients.
If you need to schedule an appointment or request any other service, please let us know. We will respond promptly.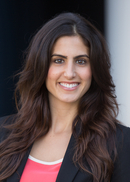 Elise T Diaz
Elise joined Northwestern Mutual, Irvine in 2014 as the Director of Career Development and has spent the past few years working to attract, select, and develop the talented Financial Advisors that makeup our team in Irvine.
As Chief of Staff, Elise now works strategically with our Managing Director on the execution of our organization's top priorities. She is focused on the daily implementation of our business plan and in supporting our leadership team in execution excellence.
Elise is passionate about the overall mission of Northwestern Mutual and about our firm's commitment to making an impact in the lives of those in our community by helping them to achieve financial security. She holds her California Life & Health Insurance License as well as her Series 6 & 63 Licenses.
Elise is a native to Southern California. She graduated with her Bachelor's Degree in Business Administration from California State University, San Marcos, and now lives in Aliso Viejo with her husband, Christian, and their daughter, Sophia. In her free time, Elise enjoys traveling, reading, working out, and spending quality time with her family and friends.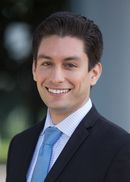 Ryan James Hougardy
Ryan grew up in Thousand Oaks, California and moved to the Orange County area to attend Chapman University in 2005.  Prior to joining Northwestern Mutual, Ryan worked as a staff member for the US House of Representatives under Congressman Ed Royce. 
Ryan joined Northwestern Mutual as a Financial Representative in 2011.  After two years in that role, Ryan joined Shawn's team as the Director of Operations.
Wearing a number of hats in his operational capacity, Ryan oversees office invoicing, HR services, outside vendors, and internal operations among the office's 10+ teams. Fluctuating around 90 employees in the office, Northwestern Mutual - Irvine is one of the largest districts in the country.

Outside of operations, Ryan oversees the Sales Execution Team, which is a program that provides all new advisers with sales support and services. Managing, on average, 15 to 20 new advisers, Ryan consults on various cases, provides analytical reports, and oversees the application process with the Northwestern Mutual Home Office.

Other various duties include developmental trainings, new employee and adviser onboarding, and team strategic development.